Dear Fans,
Here's what the team's been working on this past month, in preparation for the next game update launching this week.
To avoid some spoilers all I can show is the behind the scenes of working with clothing.
The clothing assets are baked and defaults to the standard nude model.
Can't wait for you to see these cinematics, and see if someone can guess which shot this was!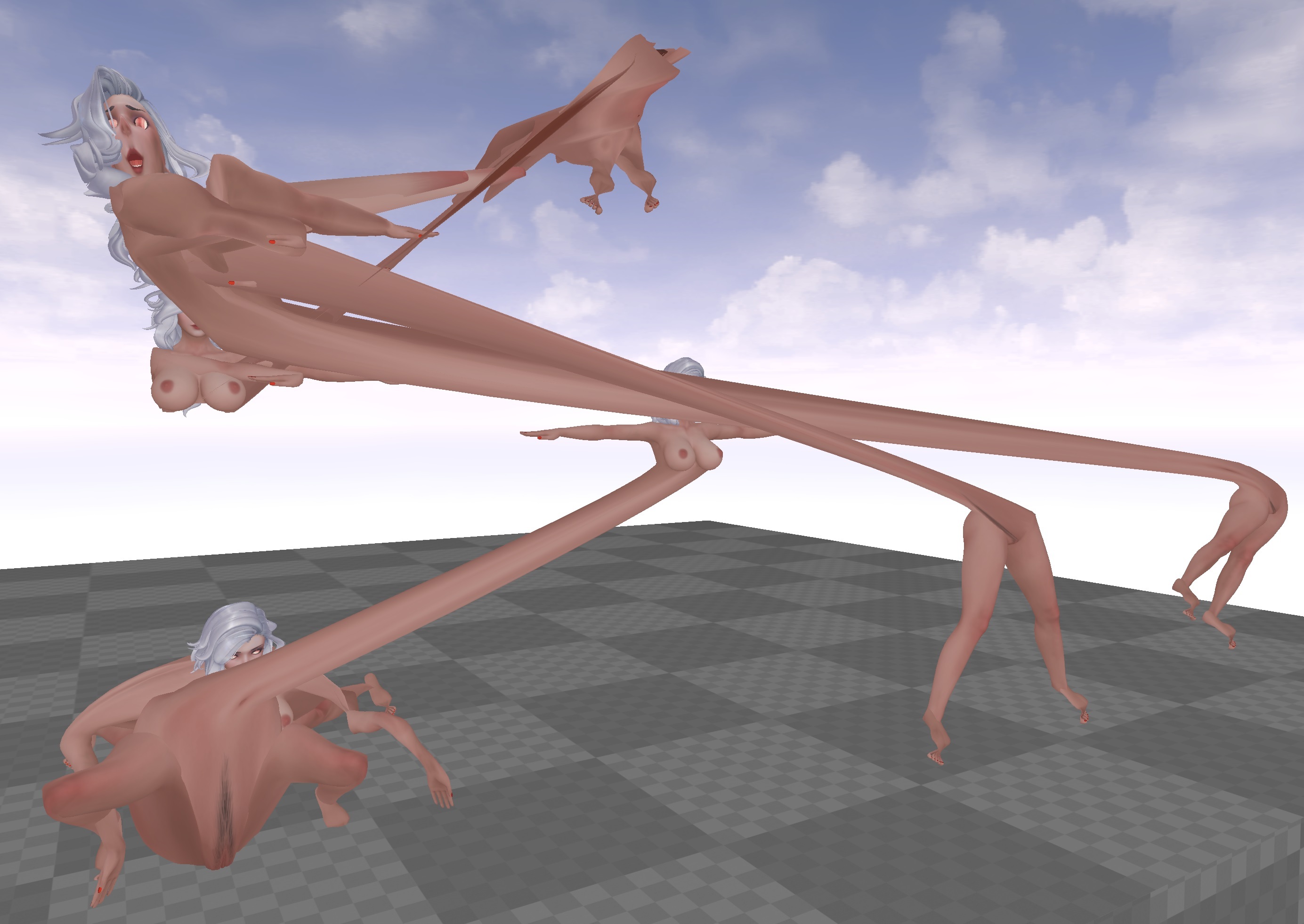 After months of working on cinematics, I went back to a relatively simpler task of animated smut. Things get freaky here tho, but I can't spoil it until release.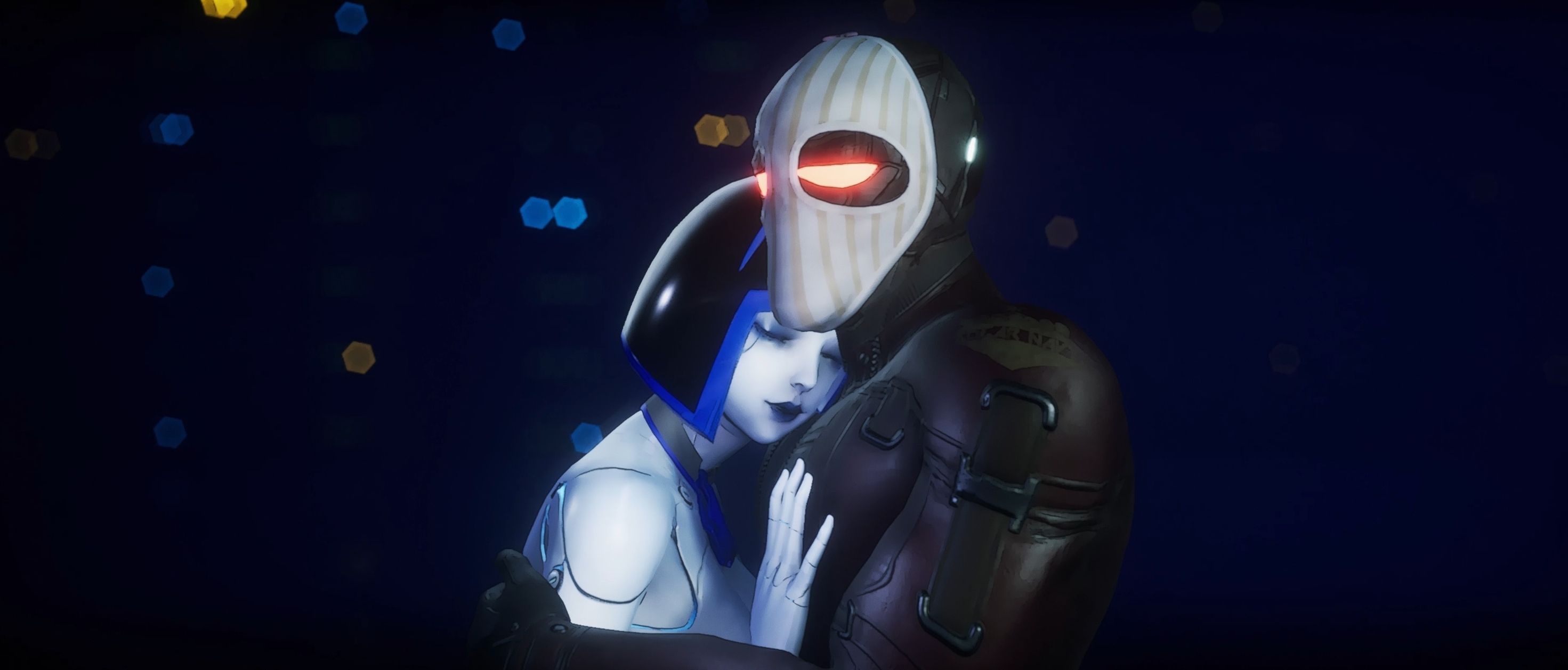 This month has been incredibly challenging, switching between Cinematics and Cinematics! Despite I can't talk too much about it until release, I'll let you have a look at this beautiful and emotional piece of a shot! Where is it from? Well, Stay tuned 😉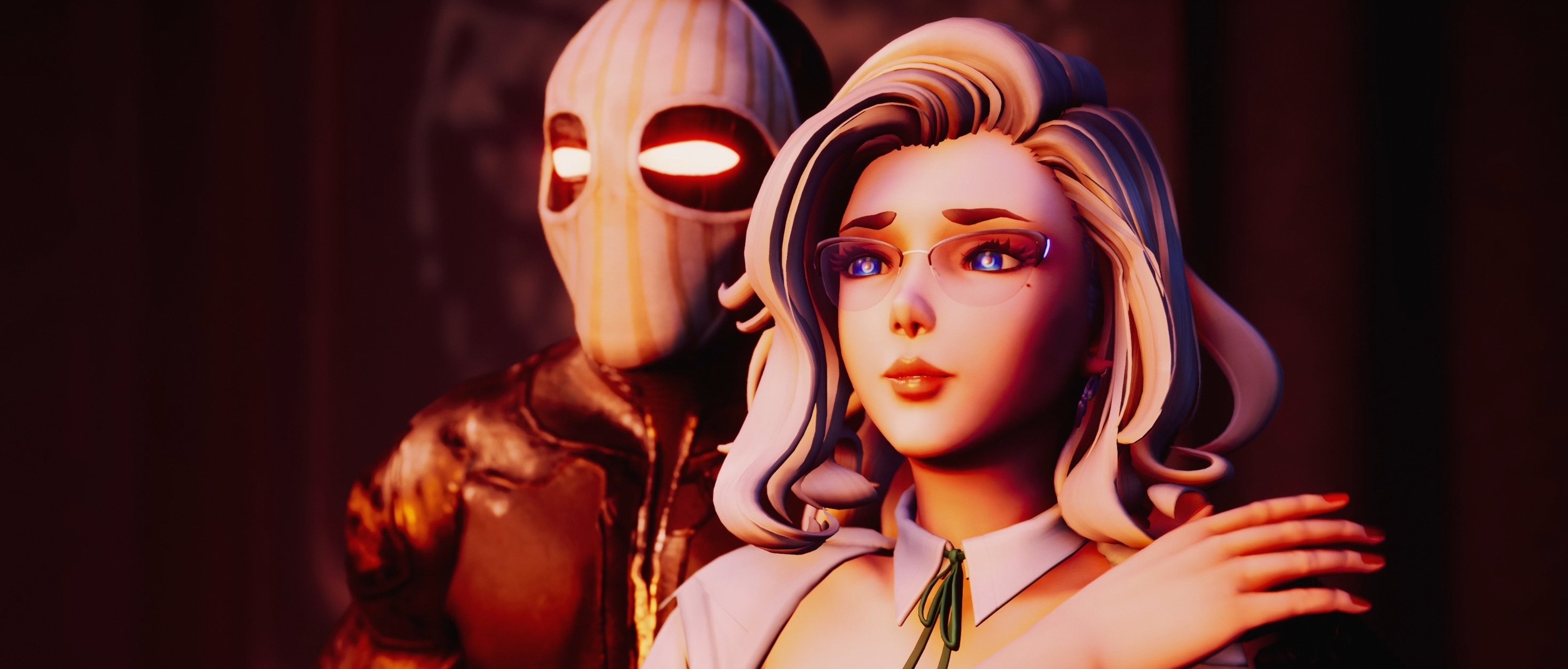 Yagskie
For this month's project, I worked on some devotion quest movie content. It's good to be back doing what the studio does best.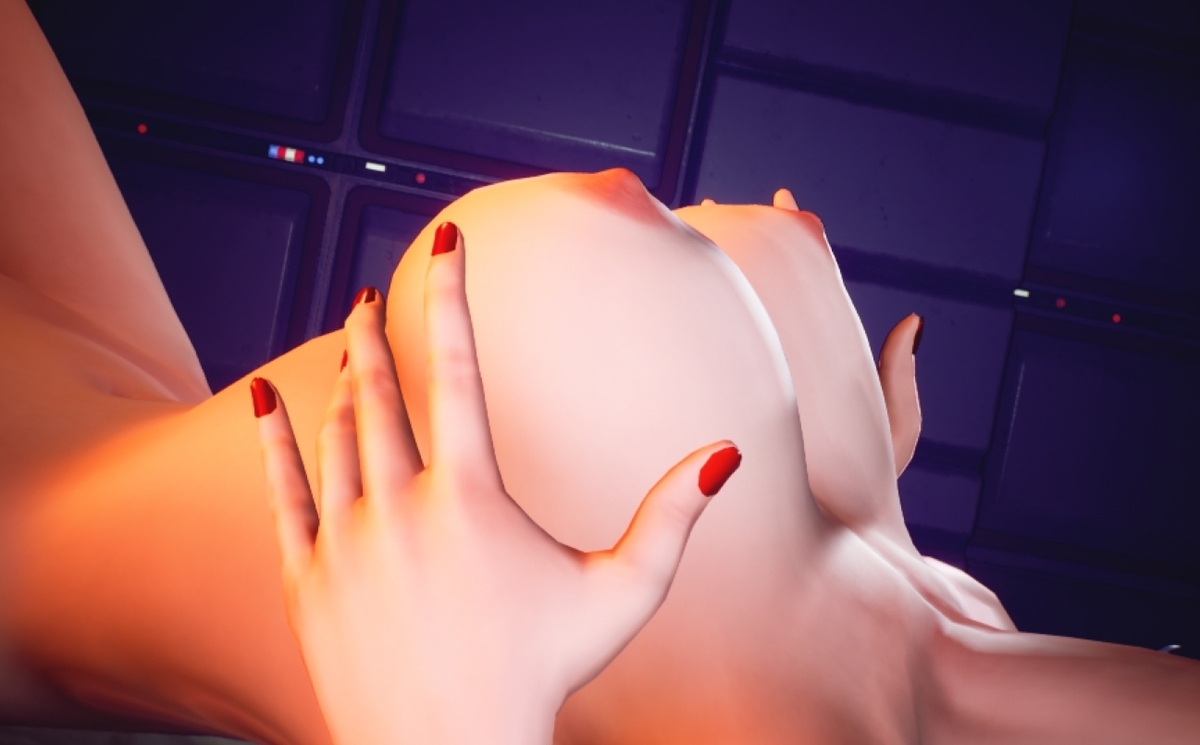 Mendez
Been working on probably the biggest and lewdest thing I've done so far for StudioFOW, which is super exciting! Certainly climactic in more ways than one. I think it also includes some of my best character animation I've done so far.
While I can't show anything from it or talk about it much just yet, I have also been working on some pin-ups of the girls to use for the revamped progression system (yes, they send you selfies of themselves)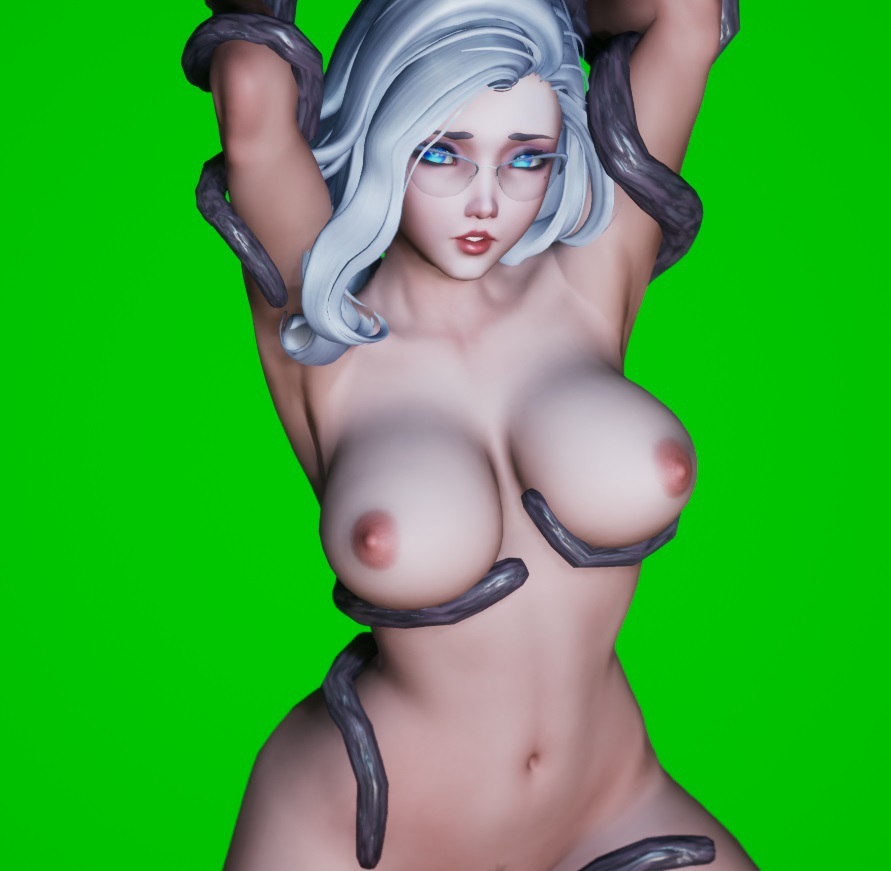 PROGRAMMING
Hello,
Since my last post, I have been focusing on the Devotion Quest system. The plan is to release two quests per update. Devotion Quest will comprise of dialogue sections, combat and a brief clicking minigame that provides some additional lore tidbits. One quest focuses on Grid Combat with some unique tile layouts and combat and the other has a lengthy Space Combat mission. Visually the Space Combat mission will look much different and provide a lot of lore.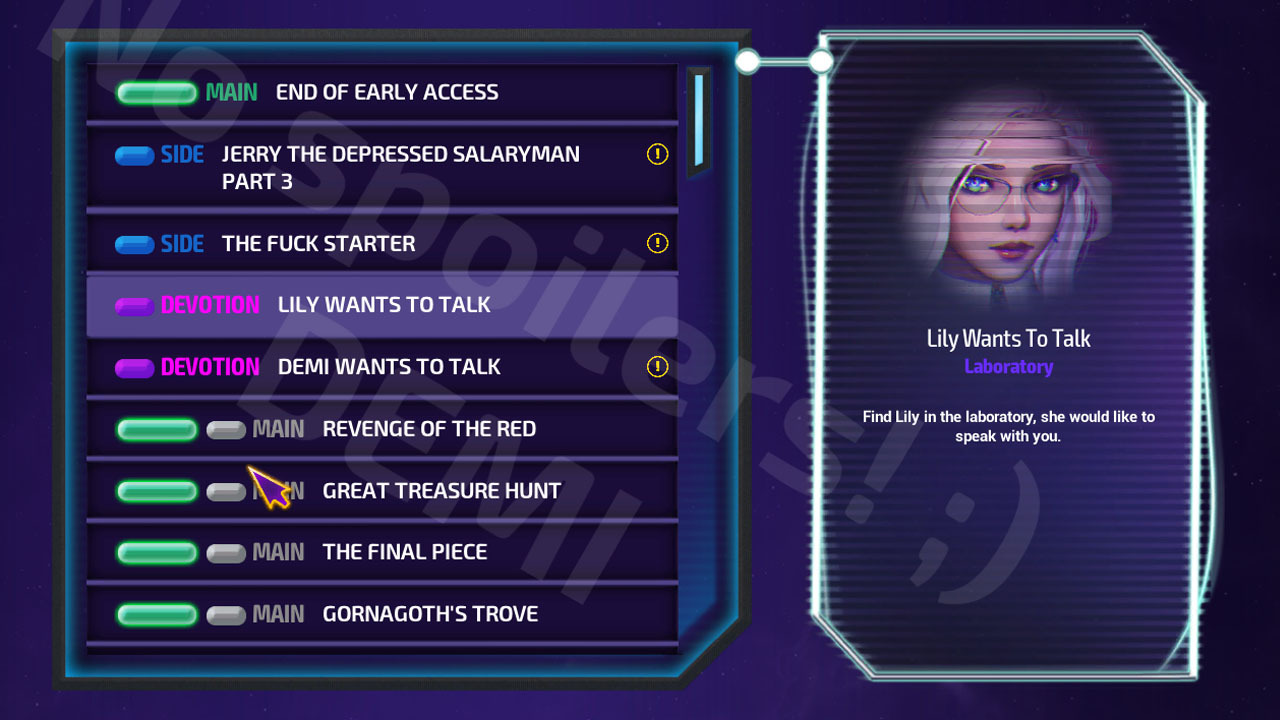 Samantha Flowers
Hello everyone!
Are you looking forward to making your favorite crew member's dreams come true? I've been hard at work setting up the new VN scenes for the devotion quests. Each girl wants to journey to a unique location, so I've been experimenting with different lighting scenarios to match the new planets!
I've also been sound designing for the cinematics to appear in DEMI's and Lily's quests. Some of these cinematics are quite tender, from the atmosphere, to the music, to most importantly the spoken dialogue, so I'm hoping they'll provide some warmth to your hearts. The animation team really put in a great shift. The most interesting challenge I've faced for this content was creating 3 unique voice effects for DEMI's creator. Excited for you all to hear it soon!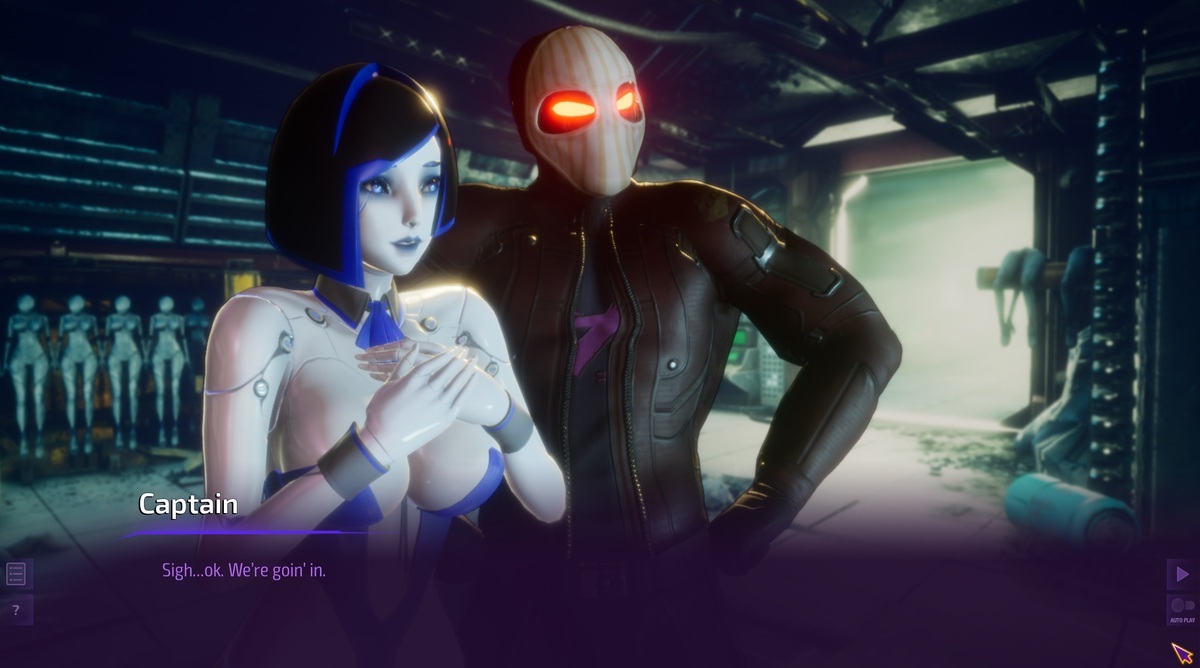 Besides tackling the details of the Captain's new adventures alongside Lily and DEMI, I've also devoted myself to the fight mechanics and enemy kits in said devotion quests, to make sure each feels unique and thrilling.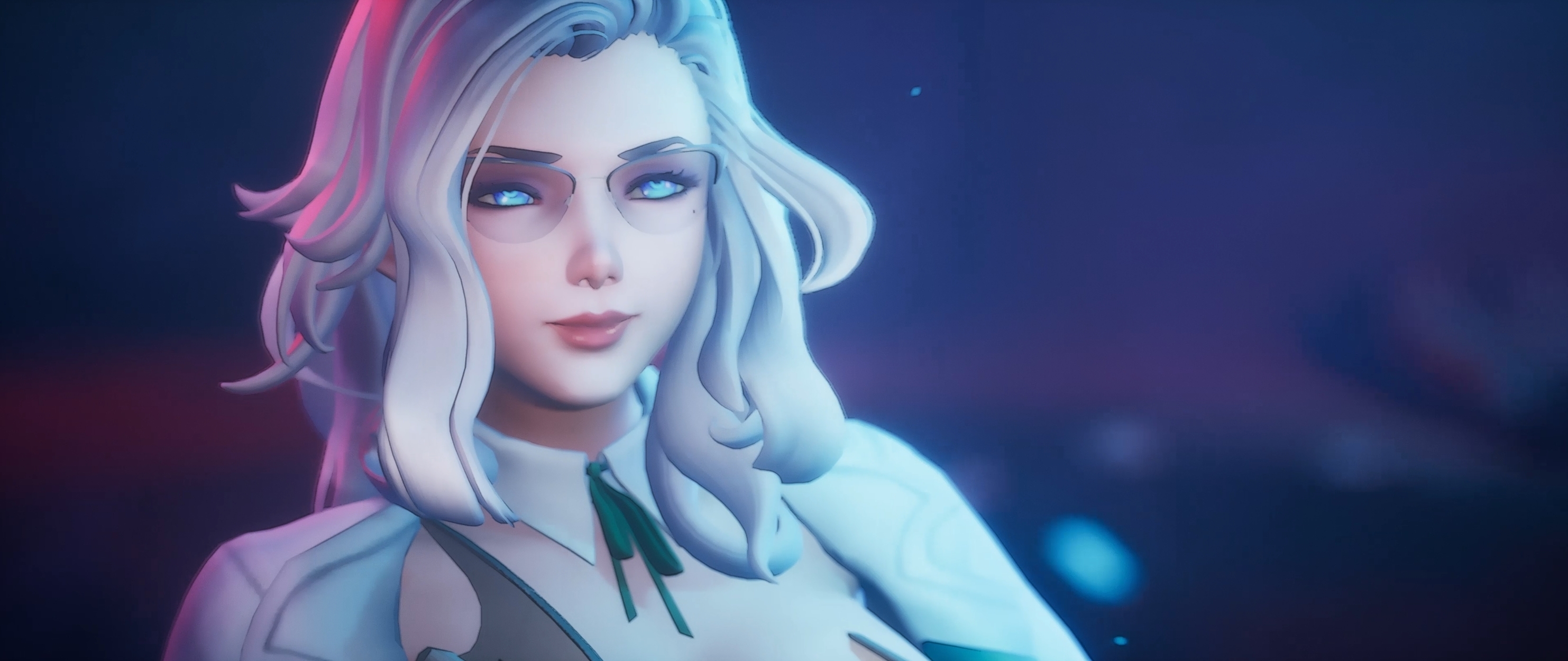 ART & MODELING
Recently I got to go in and give a few of our yet unseen environments a final detail pass. Among then was this cluttered mess of a bedroom, somewhat inspired by the dwellings of your typical, neck-bearded, internet forum user. Needless to say I felt right at home.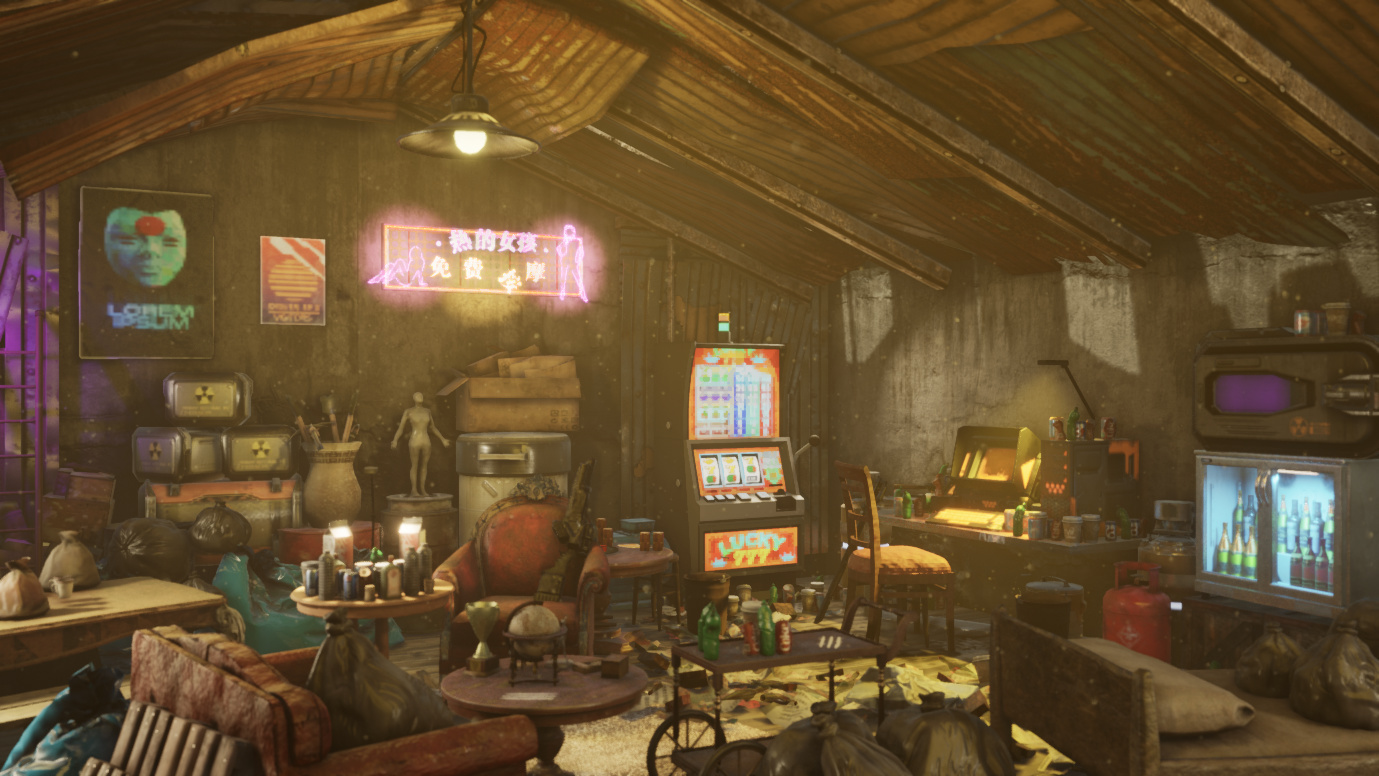 ErinTheSketchy
Hi guys!
The last couple of months were exceptionally busy in the most creative way! Besides my standard work for UI and testing, I've worked the storyboard, shots and image editing for a lovely backstory cinematic, made quest-specific graphics, a couple of 3D assets, pin-up photo samples… That's only for the content already announced btw 😉
Overall, the team is on fire and we are getting sexier by the day!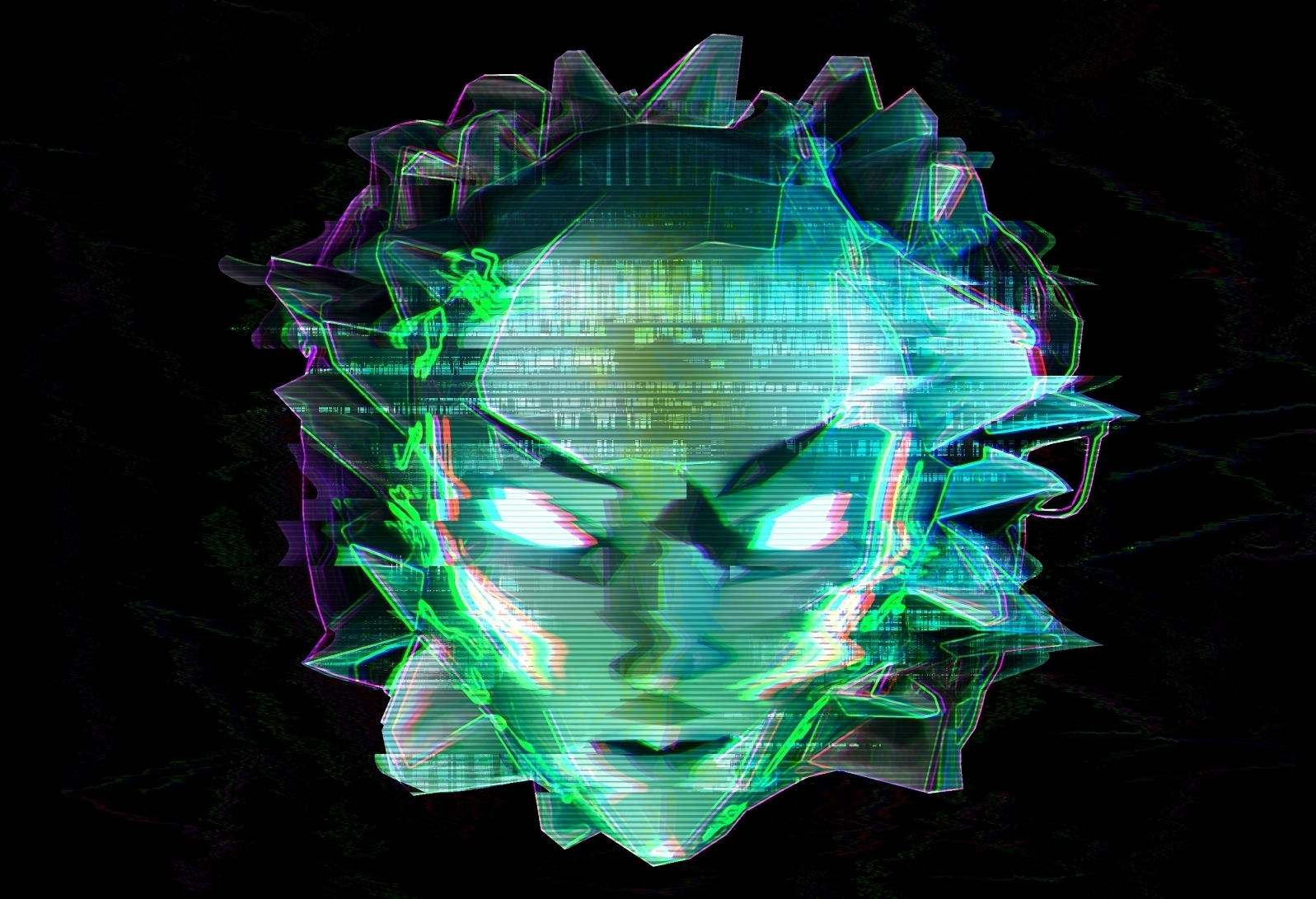 See you soon!
Bis bald,
Till Eulenspiegel